History In Pictures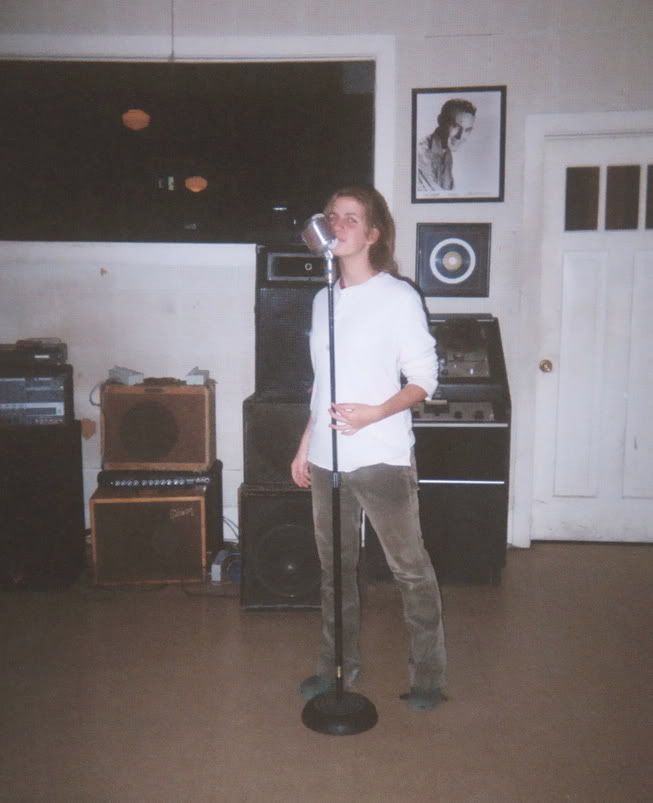 Here I am standing at the microphone that Elvis and Johnny Cash and many others have used.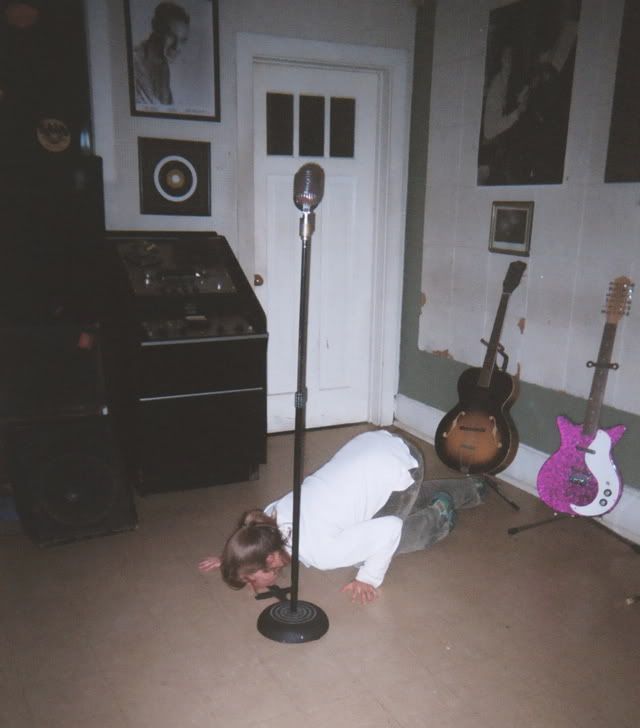 And then here I am KISSING the floor that Bob Dylan kissed which is the floor that Elvis' shoes were on. Oh, two in one! Pretty nice, eh?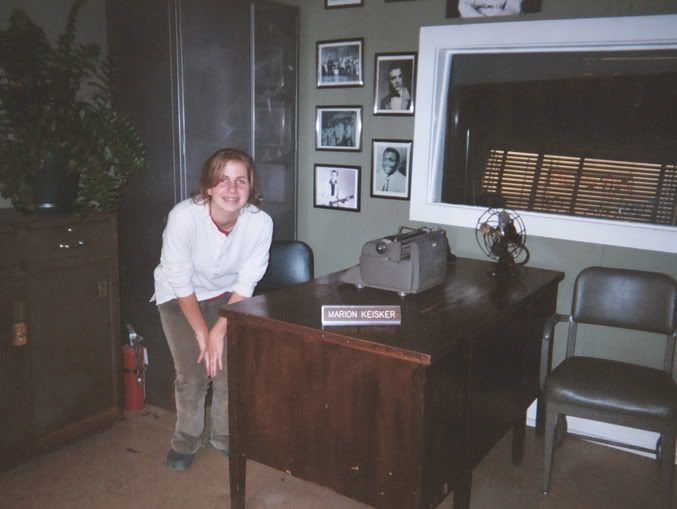 This is the desk that Marion Keisker sat at. It's the front room of the studio. In 1953 this is where Elvis walked in and asked if he could record a song for three dollars for his mother's birthday. Marion is the one who recorded this one because Sam Phillips was out of town and she controlled all the recording equipment when he was out.
This is me at Jerry Lee Lewis' piano!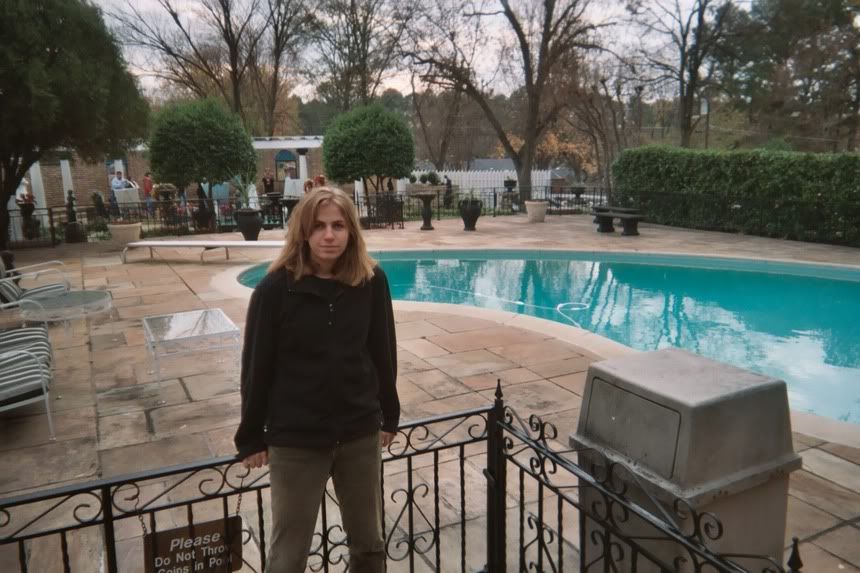 And this is in Graceland in Elvis' yard where his pool was. We saw footage of Priscilla and him swimming in this pool.
xx
- claire -